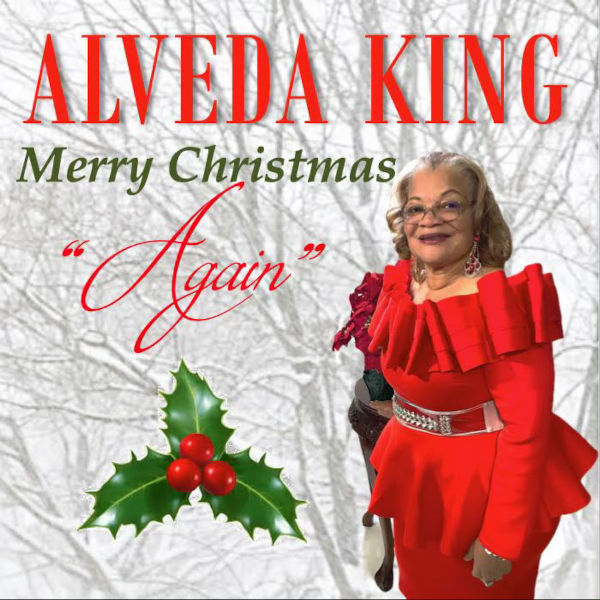 In addition to purchasing the CD, You can listen to this album on Spotify. You will need to create an account to listen to the music.
Enjoy!
The title of the Christmas EP was inspired by President Donald J. Trump saying that "we're saying 'Merry Christmas' again" as he addressed the Values Voter Summit on October 13, 2017, claiming that his administration is bringing back the phrase "Merry Christmas."
Click here to learn The Real Meaning of Christmas.
Also visit www.alvedacookbooks.com for more holiday favorites.
This Christmas EP contains the following songs:
Oh Holy Night
Let It Snow
Away In A Manger
Merry Christmas Song (Chestnuts Roasting…)
Have Yourself A Merry Little Christmas
---
Preview The Songs Here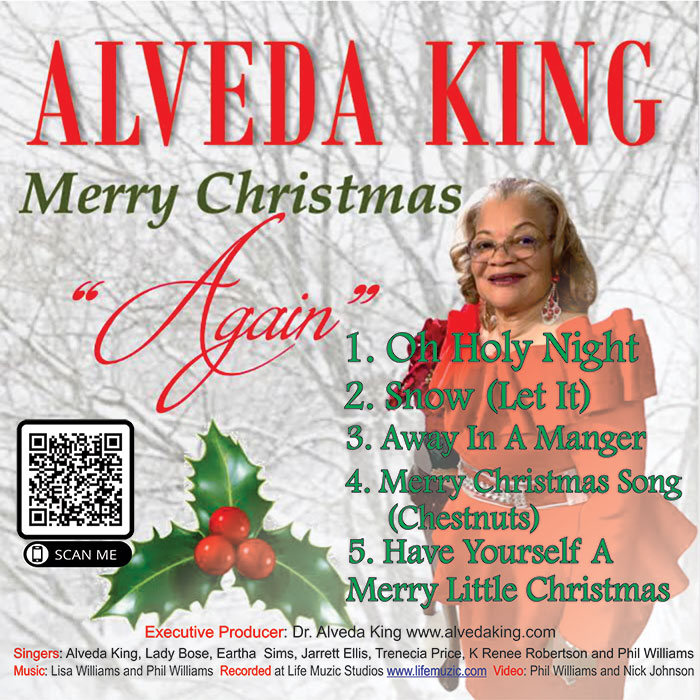 Executive Producer: Dr. Alveda King / www.alvedaking.com
Singers: Alveda King, Lady Bose, Eartha Sims, Jarrett Ellis, Trenecia Price, K Renee Robertson and Phil Williams
Music: Lisa Wilson and Phil Williams
Recorded at Life Muzic Studios / www.lifemuzic.com
Video: Phil Williams and Nick Johnson
---
Here are a couple of videos you can find on my YouTube Channel, https://www.youtube.com/c/AlvedaKingOFFICIAL